The Vancouver International Fringe Festival ended this past weekend, and after tallying up the votes, the shows that won 'Pick of the Fringe' were…
13
Dr. Horrible: Sing-Along Blog
Wanderlust
Antoine Feval
Lucky 9
Freud vs. His Ego
So I'm glad to say we watched one of the Picks, but unfortunately didn't decide to go watch any of the others. Anyways, now that the Picks have been well, picked, they'll be showing them at the Waterfront Theatre from the 23rd to the 26th of September. Tickets are now $20 each, and you can get them here if you're interested.
Also, here are some of the other shows we managed to go and watch…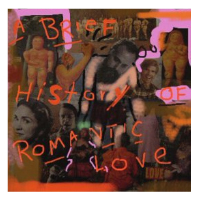 A Brief History in Romantic Love
My rating: 7.5 out of 10
Not really living up to its title, this show provides a bit of a twist. Instead of explaining the
history
of romantic love, they instead tell a story of a hopeless romantic who was put under the spell of a witch back in the day. As a result, he ends up letting his true love get away. The acting was really good, although there were moments where my attention kinda drifted away thanks to the lack of story progression. Definitely not the worst show we watched at the Fringe, but far from the best.
---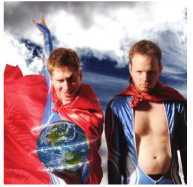 Peter 'n' Chris Save the World!
My rating: 9.5 out of 10
This was definitely my favourite show from this year's Fringe. It's about 2 guys that feel their lives (and their relationship with each other) are getting bland. So Peter decides he wants to go back to school, but thanks to the help of Chris and an infomercial starring Sarah McLachlan, they decide to save the world …by learning about the advantages of composting. It's a weird storyline but they have a lot of fun along the way. I particularly loved the chase scenes, and the misuse of the word 'mate'.
These guys were here last year too, and I'm really hoping they're back next year as well.
---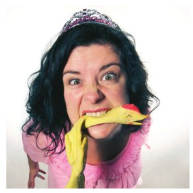 Raccoonery
My rating: 1 out of 10
Easily my least favourite part of the Fringe. Morgan Brayton is the star, and performs a bunch of different short stories, from a stoned valedictorian to a little girl seeing the ice cream man outside and her mom not really giving a crap. It was this show that made me realize that I can't appreciate every kind of humour there is out there. I thought I could, but now I know I can't. A bunch of 50-something year-olds were laughing their heads off to this show, but I found myself being unable to even fake a laugh. Not my kind of humour, but I gave it a 1 out of 10 because Morgan gave it her all and that's something you can't disrespect. As for the material itself, just not my cup of tea.
---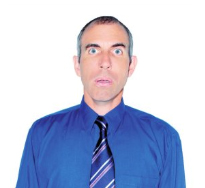 When Harry Met Harry
My rating: 8.5 out of 10
Another 1-man show performed really well. Harry is a dude that does the same boring routine every morning and realizes that his life begins to suffer as a result. His love life goes downhill and eventually, so does his professional life. He then starts to have the same recurring dream over and over. A really simple story that I found to be unexpectedly entertaining.
---
Seen any of these shows? Disagree with my thoughts on the shows? Let us know!